Students in Year 7 have ticked off another charter activity, following their trip to Southampton City College last week to watch a live production of the pantomime Jack and the Beanstalk.
They were fabulously well-behaved and it was lovely to be able to share live theatre with our amazing students. We felt very special to have the whole auditorium to ourselves.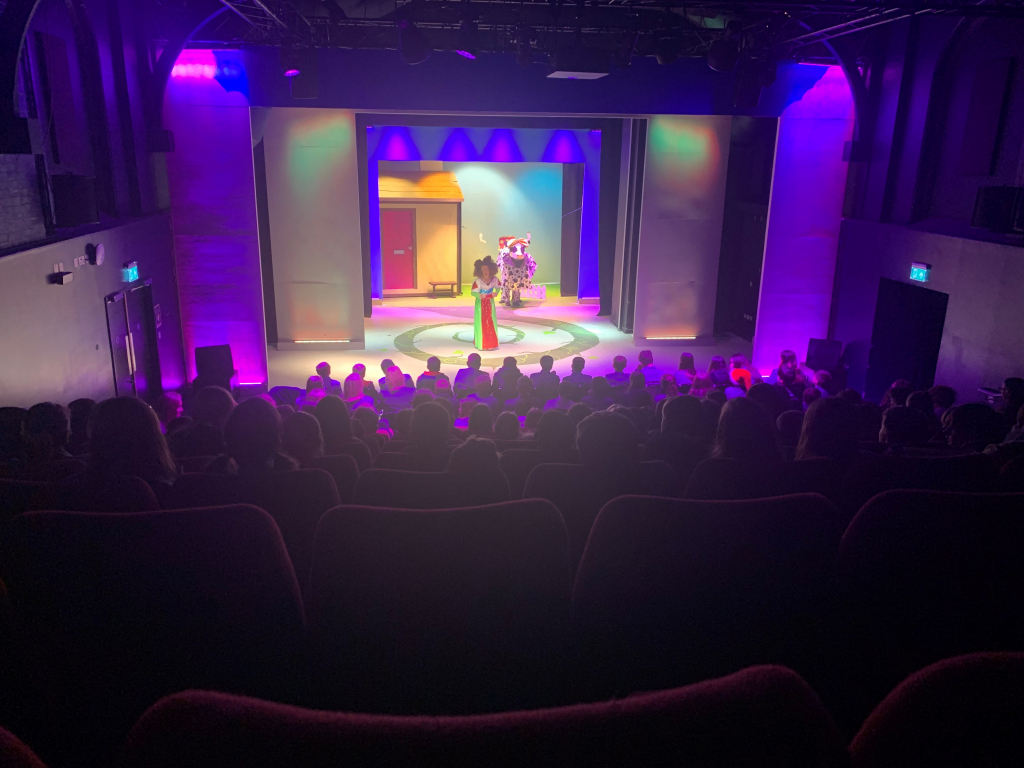 Our students had lots to say about the experience:
It was really funny and we as audience got involved a lot.
I like that all of the actors were very good at their acting and they weren't afraid.
The pantomime was funny, and I loved all of the characters.
I really like how they had lots of songs and dances. There were a lot of jokes and audience participation. I liked the mother. She was super funny. Benny was amazing!!
Not only were our students a respectful and engaged audience, but displayed exemplary behaviour while travelling to the theatre.
An On-Board Services Officer from Red Funnel said:
It was the first really large foot group we had in a long time and I have to say they were amazing. The whole group was very well behaved, all organised and amazing team of teachers looking after them. Really just a pleasure to have passengers traveling so well in such an organised group.

I know it is not usual to compliment passengers but I was truly impressed and praise is due.
We are so thankful to the cast and crew of Jack and the Beanstalk at Southampton City College and to all those who made our trips such as fantastic experience for our students.