Thank you to our Year 12 students for writing this story about their trip to the University of Winchester for the Hampshire UCAS Fair!
On Thursday 7th April, Year 12 visited the Hampshire UCAS fair hosted by University of Winchester. This provided a great opportunity for our students to speak to University representatives from all across the UK- as far as Scotland to universities close to home- allowing them to begin considering their next steps after Sixth Form, whether this be completing a degree or an apprenticeship.
Many of our students were even lucky enough to attend mock lectures in Humanities and STEM based subject, a talk on introduction to University life, and some were given tours of the student housing  blocks- giving them a taste of what typical University accommodation is like.

A huge thank you to University of Winchester for hosting this exciting event, and Mrs Cody and Mr Sanchez Brown for making such this trip successful.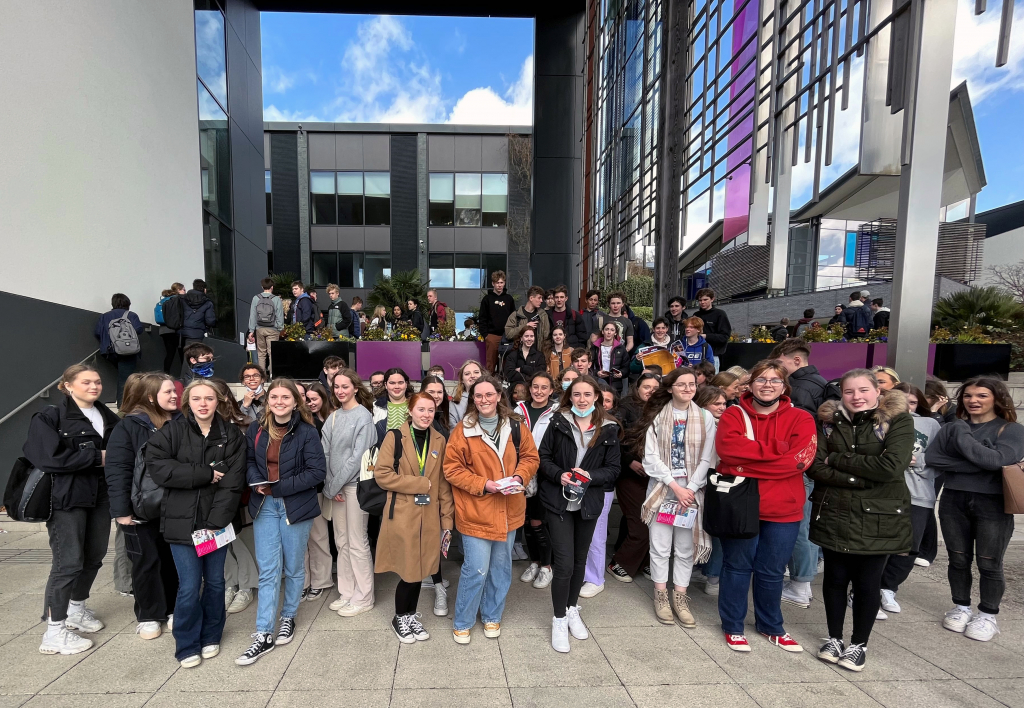 We hope all of our students enjoyed this opportunity and we look forward to supporting them to take their next steps!