What is Duke of Edinburgh's Award (DofE)?
The Duke of Edinburgh's Award is a charity that has been working with young people from all backgrounds for more than half a century. We want to work with academies and schools across England to give more young people the chance to do their DofE and lead successful and fulfilling lives. The DofE is the nationally and internationally recognised award favoured by employers and universities alike. Over time, we build confidence, dedication and commitment, attributes we all want to see in our young people in school, life and in the workplace.
---
The Impact of Cowes Enterprise College's DofE Volunteering:
Volunteering is a key part of the DofE programme because we know the impact it has both on a young person's life, and on the wider community.
Despite the challenges of the pandemic, we are immensely proud of the dedication, effort and achievement of young people across the UK. Participants from Cowes Enterprise College dedicated 169 hours to volunteering between April 2020 and March 2021, with a social value of £768.95.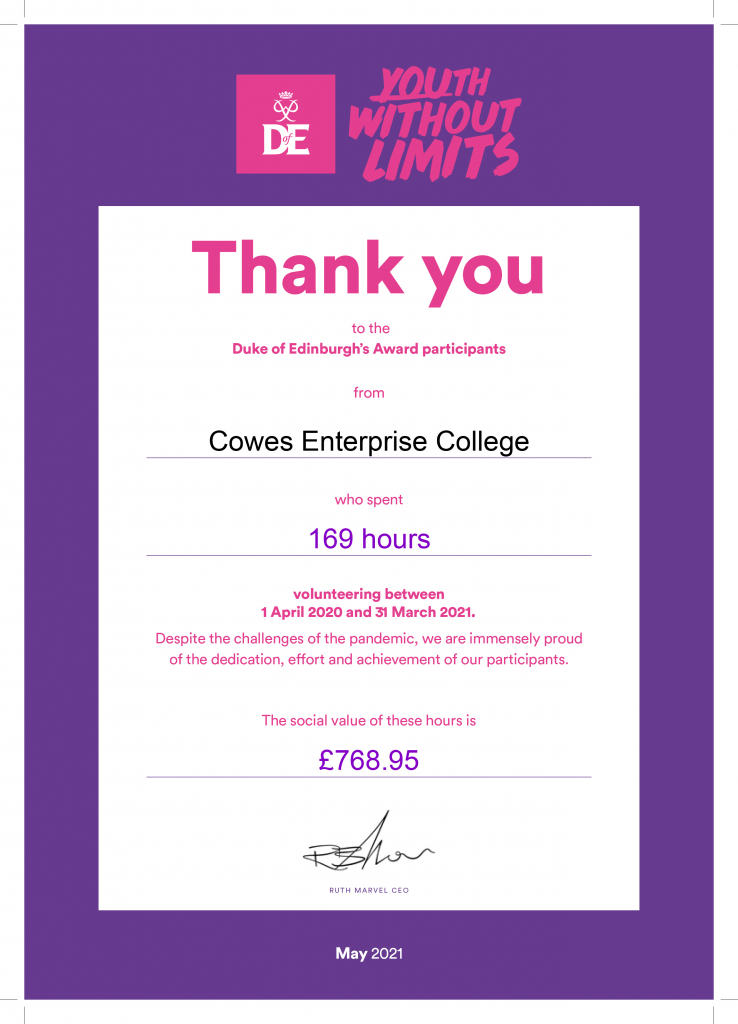 ---
---
Please view video below for Parents' Meeting from Wednesday 5th January 2022
---
---