Cowes Enterprise College, situated on the Isle of Wight, minutes from the mainland and international links yet also minutes from the beach, is a wonderful place to work.
---
Current vacancies:
Deputy Director of Learning – in charge of IT and Computer Science – Closing Date: 12:00, 25nd Sep 2023
Lettings/Duty Officer – Closing Date: 12:00, 22nd Sep 2023
---
Join our positive, vibrant and caring community.
This is a time of great innovation and forward thinking at Cowes Enterprise College. We aim to 'educate for life' here and students have an appetite for success, parents are supportive and proud of our work and staff are committed to unleashing potential.
We know it is vitally important that we recruit the very best staff: colleagues who are determined, positive with students and have a genuine love of learning. We believe in creating a sustainable framework for success rooted in people and strong relationships. We believe that the single most important school improvement strategy is to train and develop our staff and we offer a minimum of 75+ hours of ring fenced professional development time for every teacher, every year.
We are proud of our training, staff development and succession planning and we run the Isle of Wight Secondary Hub for the LEARN Teaching School Alliance. Development is fundamental to what we do and we have a long history of offering excellent CPD programmes, collaboration with other schools and personalised coaching. We are proud of our outstanding record of career progression and promotion.
Cowes Enterprise College is a wonderful place to work, with the dedication, good-humour and enthusiasm of the staff matching that of the students. We expect our staff to be hard working and enable them to focus on where they can have the biggest impact. We support this by having a staff charter which ensures that active staff wellbeing and workload consideration is in place for all.
We invite all prospective new members of the school, be they staff or students, to visit us and see for yourselves what we have to offer and the direction in which we are heading.
---
---
---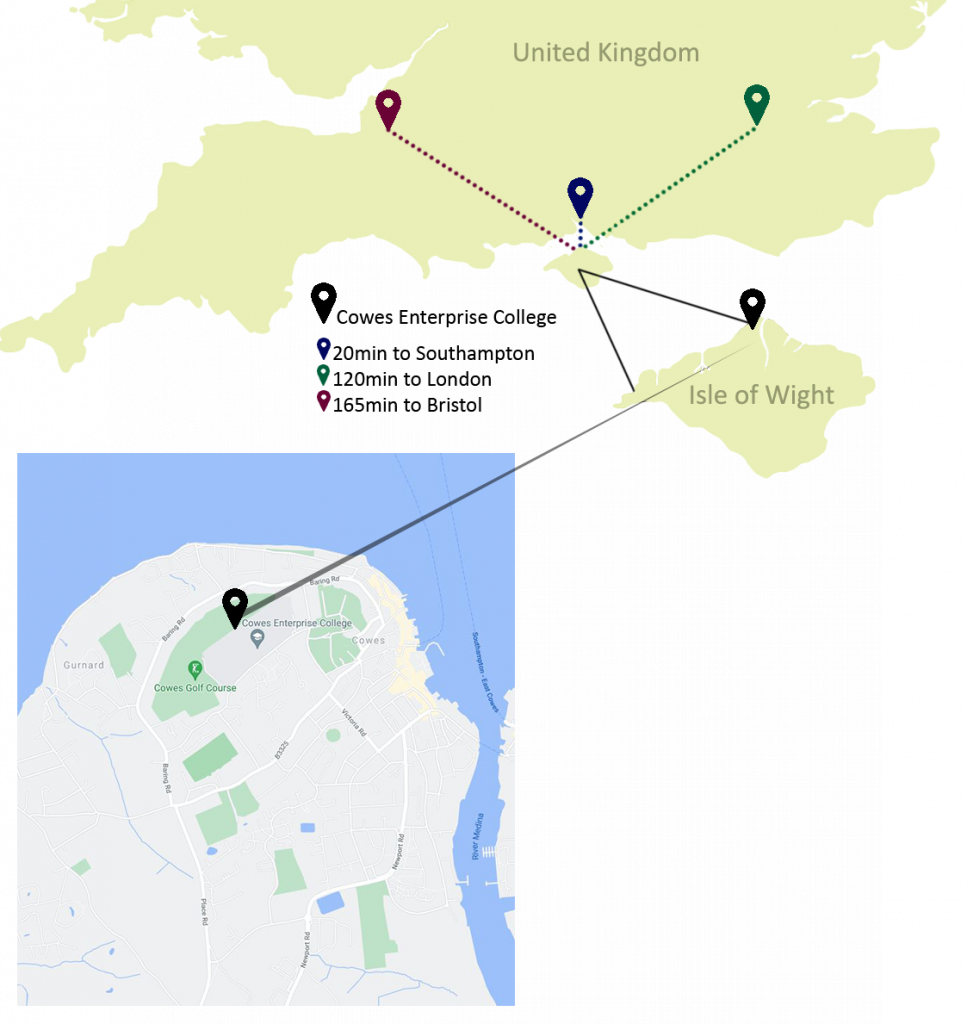 ---
360-degree virtual tour and videos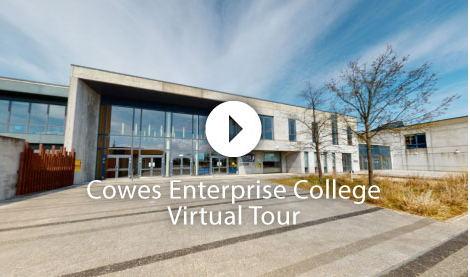 Please click on the image above to access our 360-degree virtual tour of the academy where you can interactively look around the school, click on links to view information and view the entire site and surrounding area from above.
---