Positive mental health and wellbeing is at the heart of the academy.
Well being and mental health vision statement:
At Cowes Enterprise College, we are committed to promoting resilience and a positive mental health and wellbeing for both students and staff. Being happy and healthy is the first step to being successful. We understand that in order to learn and achieve our best we all need to ensure we are responsible for supporting each other and maintaining a growth mindset approach to all of our endeavours. We place well-being at the heart of our academy and ensure that our packages of excellent support and intervention are bespoke through a thorough understanding of individual needs. We seek to involve all of our community in understanding how together we can support wellbeing and mental health.
As part of our continued drive for ensuring positive mental health and well-being, the academy is delighted to be awarded the Optimus Education Quality Assurance Mark – The wellbeing award and are also committed to being a part of the Isle of Wight Youth Trust Mental Health Charter.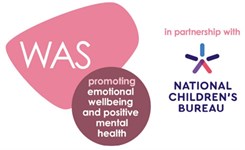 Our change team, comprising staff from a huge variety of different roles, have been busy working behind the scenes to ensure we are prioritising the mental health and wellbeing of our staff and students.
In addition to our change team, all members of Cowes Enterprise College staff are proud to be trained and receive certificates in mental wellbeing in children and young people and key staff are trained as mental health first aiders.