We are incredibly proud of our Bronze Duke of Edinburgh Award participants who, this weekend passed their Bronze expeditions.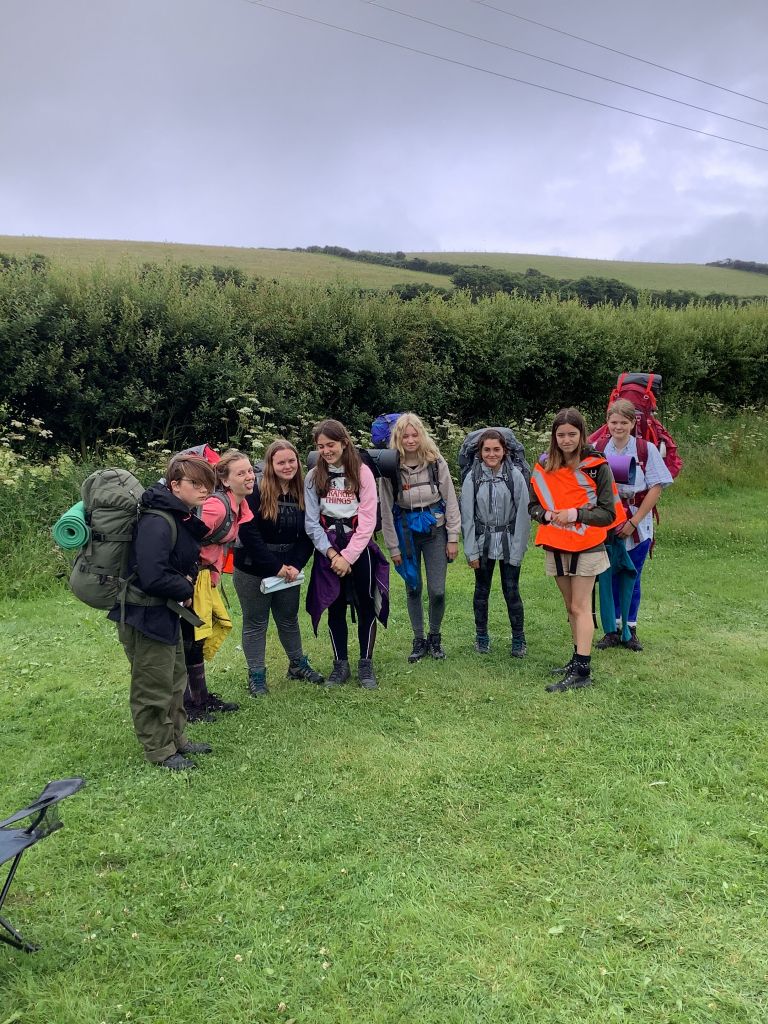 Saturday morning saw a wet start at Parkhurst forest and Yarmouth for the expedition groups. Students were prepared with waterproofs and had rucksacks packed with all their food and equipment for the two day expedition. All groups successfully made it to the camp site, though with some route deviations and a small search party! The team work students showed when setting up camp was brilliant and a mention should go to Theo who helped other groups to support them through.
Saturday night saw the students cook a range of substantial meals including pasta and sauce, sausage concoction and noodle dishes. Porridge was a popular choice for the morning. With overnight rain it was a wet pack up of the camp and then a battle to get everything back in the rucksacks ready for the second day.
Day two was more challenging for the students, as the walking conditions were wet and some parts were tough to get through. However, they powered through to reach the end and were a real pleasure to have on their expedition.
Expeditions must always have an aim and students completed video diaries and photographs to record nature. One group made games the focus of their expedition. Duke of Edinburgh is a non-electronic device event and it was really lovely to see the students playing out at the camp site with Frisbees, cards and other outdoor games.
"Lovely bunch of children who are most welcome back. Well done!"

Campsite Owner
Students should now get their physical, skill and volunteering evidence uploaded onto eDofE to get their Bronze award.  We will be holding a presentation evening in September where students will deliver their expedition presentations to parents. 
Registration for Silver Duke of Edinburgh starts in September and we hope everyone registers and continues with their Duke of Edinburgh journey.