It's time to stop bullying
Please see advice below from our CEC anti-bullying ambassadors Riley and Katherine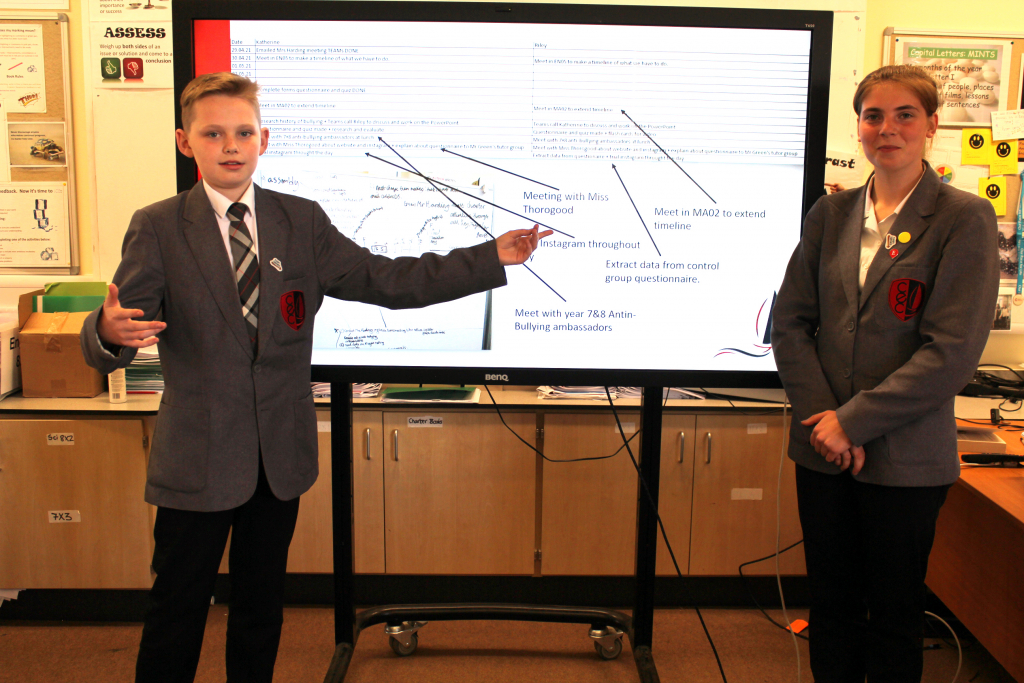 Read about our success at the STEMFest National Finals here and at the Regional Finals here.
---
What should I do if I am being bullied?
The most important thing to do when being bullied is to let someone know about your situation. We understand the courage it takes to tell someone about your situation. As long as it is someone you trust, actions can be made where appropriate. Often teachers, are brilliant people to go to. Parents or carers can be great as well. Friends can be inconsistent. Whereas, you can ask adults and they have more experience to help you.
I am too scared to ask anyone
Sometimes you might not want to tell anyone. Take some time to think things over in your head, maybe write your situation down. Then when you feel ready you can share your experiences with your trusted adult. Remember, these things take time.
I don't really want to tell an adult
If you don't want to tell an adult about your situation, we have student anti-bullying ambassadors. We are always here to help and give support to you when you need it.
Another great way to contact someone who is not an adult about bullying is to use this school email. This email has been set up to help you have somewhere to go to report your situation. If you are not confident to share your name don't panic. Your name will be shared if you want it to be. This email is also student led.
I don't trust any adults I know
Some people find it easier to talk to someone who doesn't know them personally. This is fine, the most important thing is you get quick access to the help and support you need Some other great options are: