Cowes Enterprise College is excited to be taking part in the Biosphere Art Project with local artist Liz Cooke.
The project celebrates the Isle of Wight's Biosphere status, which was awarded in 2019 by UNESCO due to the unique habitats and environments that exist on the island. There are only five other areas in the UK with Biosphere status, and 700 worldwide. Biospheres are selected due to their special habitats, rare species and the interaction between the local communities in protecting the environments and creating a more sustainable way of living.
Cowes Enterprise College is delighted to have welcomed Liz as our Artist in Residence since December. Liz is a flag maker and designs beautiful, vibrant flags for events and festivals such as the Isle of Wight festival and Glastonbury.
Together with Liz, Cowes Enterprise College aims to design and make a set of colourful flags to display at the front of the school, as well as a series of large window designs.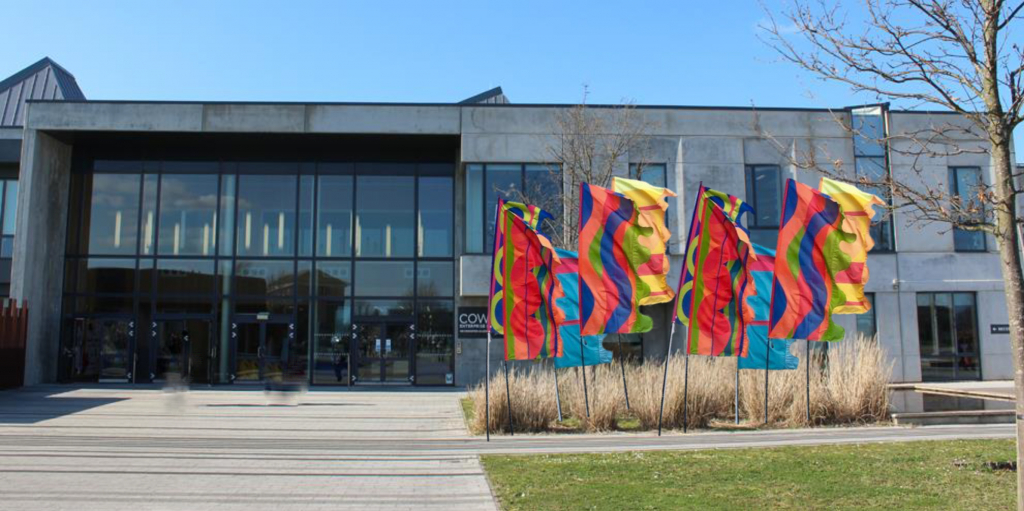 So far students have been learning about Liz's design process and have designed their own flags and made small fabric collages. They have also experimented with different media and materials on large-scale, collaborative pieces.
Over the coming weeks, students will be developing their own compositions that will reflect the rich and diverse marine life and coastal features of the Isle of Wight. Some students will take part in a workshop run by Ian Whitmore from the Quay Arts centre, looking at the river Medina and the maritime industries along it. Some of the work produced as part of the Biosphere Art Project will be curated by students for display in a small exhibition in the Quay Arts Café.
Cowes Enterprise College is so fortunate to be taking part in such an exciting project, along with five other island schools. The academy is excited to share further updates with how the project progresses.