Year 12 student Jessica Claridge-Law took part in the Royal Geographic Society Young Geographer of the year earlier this year. 
For the 2021 Young Geographer of the Year competition students were asked to create an annotated map revealing how their lives have been shaped by the Covid pandemic linked to the theme 'Remapping our lives'
Jess' entry was awarded a 'Highly commended' award in the KS4 category and this is an extremely impressive performance as this is the first time a CEC student has entered and Jess's work was an excellent summary of how the Isle of Wight can be 'remapped' after the pandemic.
"I was inspired by Jess's desire to enter the competition and to tackle the task set with enthusiasm and commitment. Jess spent considerable time drafting, editing, researching and refining her entry and explored a challenging topic in a thoughtful way. This award is very well deserved and is testimony to Jess's hard work and enthusiasm for geography" Mrs Wiltshire,  who alongside Mrs Erikson , supported Jess though her draft ideas and the final realisation of her project.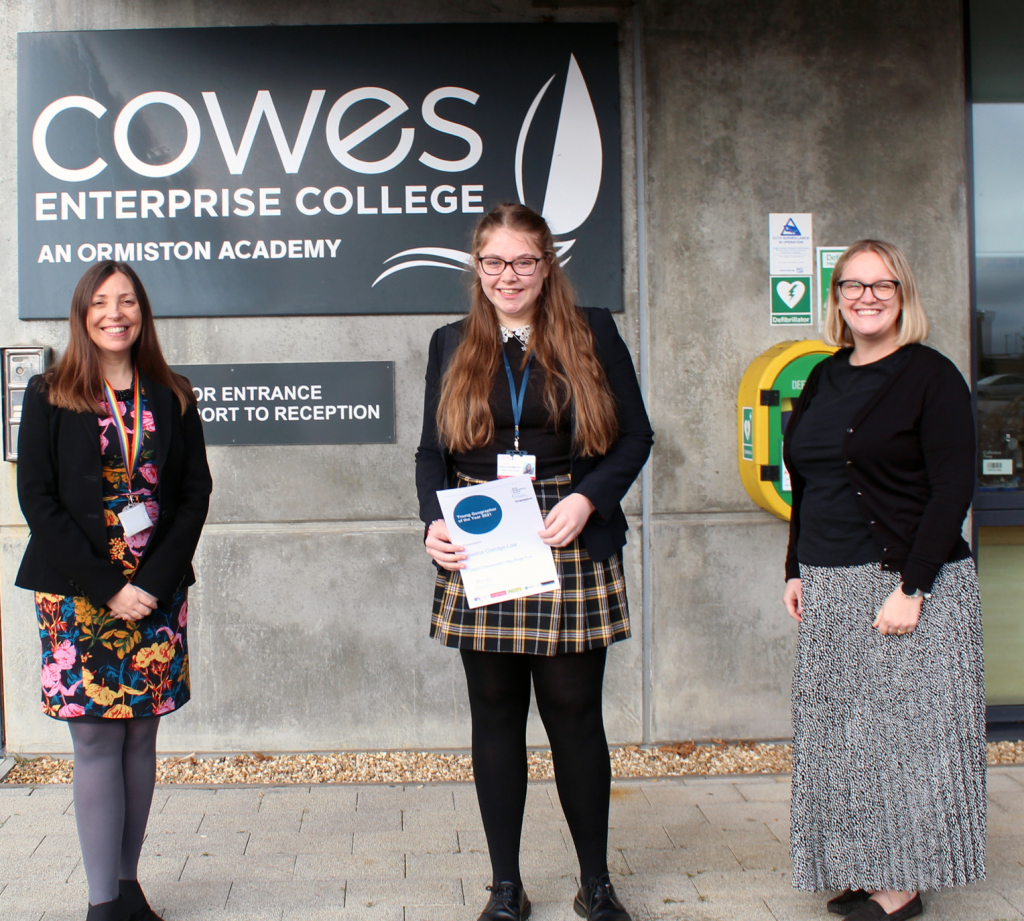 We are hopeful that Jess' entry will inspire other CEC geographers to enter in 2022 in the KS3, 4 and 5 categories.
You can view her project here: https://www.rgs.org/schools/competitions/young-geographer-of-the-year/2021-competition/