Some of our wonderful CEC students have participated in the annual OAT Make Yourself Heard competition.
The students were tasked with creating a three minute TED style talk based on something that they are passionate about.
Will Steedman's entry explored "Life with Pets" and Katherine Howard's talk tackled the subject of self-acceptance. Both students worked incredibly hard over the past month preparing for the regional OAT wide competition, so please join us in congratulating them!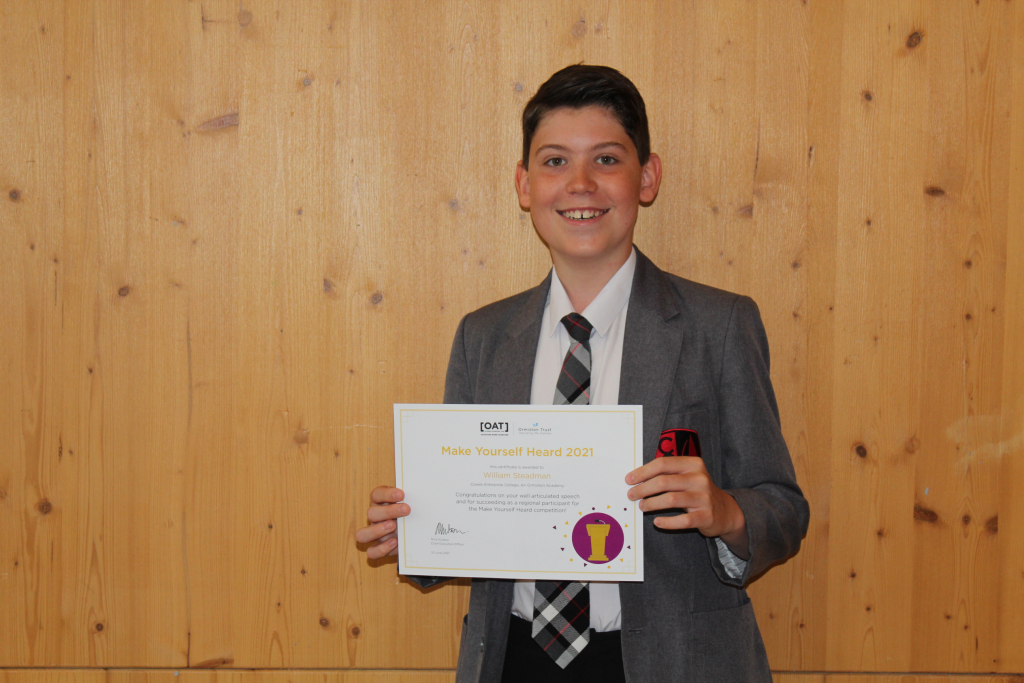 Katherine Howard was announced as one of the regional winners for the south and has qualified to the Make Yourself Heard final taking place on Friday 2nd July! Congratulations Katherine on this amazing achievement, we are so proud of you and the very best of luck for the finals!