Early November is a busy time at Cowes Enterprise College in relation to Remembrance.
On Thursday 10th November, a small representation of Cadets from our Combined Cadet Force (CCF) attended the opening of the Garden of Remembrance at Carisbrooke Castle.
On Friday 11th November, we were able to return to a face to face Whole Academy Act of Remembrance in order to honour the fallen.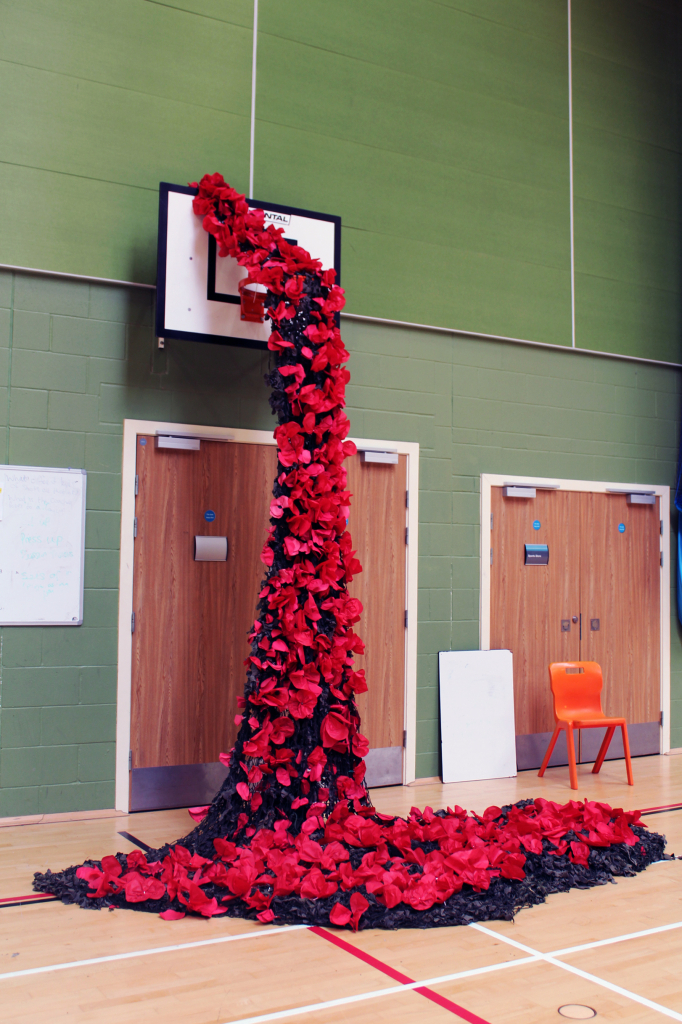 This year we researched and remembered Islanders buried or commemorated at Gallipoli area of Turkey having died in the 1915 campaign, a selection of Isle of Wight Rifles soldiers buried at Gaza in Palestine having died in the 1917 campaign, along with islanders buried or commemorated in the Ypres area of Belgium having died in the First World War and Personnel who died in the Falklands Task Force 1982.
Staff, students and cadets at Cowes Enterprise College took part in a video discussing what Remembrance meant to them.
Students then returned to their form class to further explore Remembrance and Service for others and their community.
Over the last two Saturday's Cadets from Cowes College CCF and TS Osbourne volunteered their time for the Royal British Legion Poppy Appeal selling Poppies in Cowes. A total of around £1700 has been raised so far.
On Sunday 13th November, a number of students from across the academy took part in the Cowes Remembrance parade representing their Cadet unit or Organisation.