Cowes Enterprise College is excited to be taking part in the Biosphere Art Project with local artist and flag maker Liz Cooke as the Academy's 'Artist in Residence'.
Liz' vibrant designs have been on display at events and festivals such as the Isle of Wight festival and Glastonbury and work is underway to create portable flags to be displayed at the academy.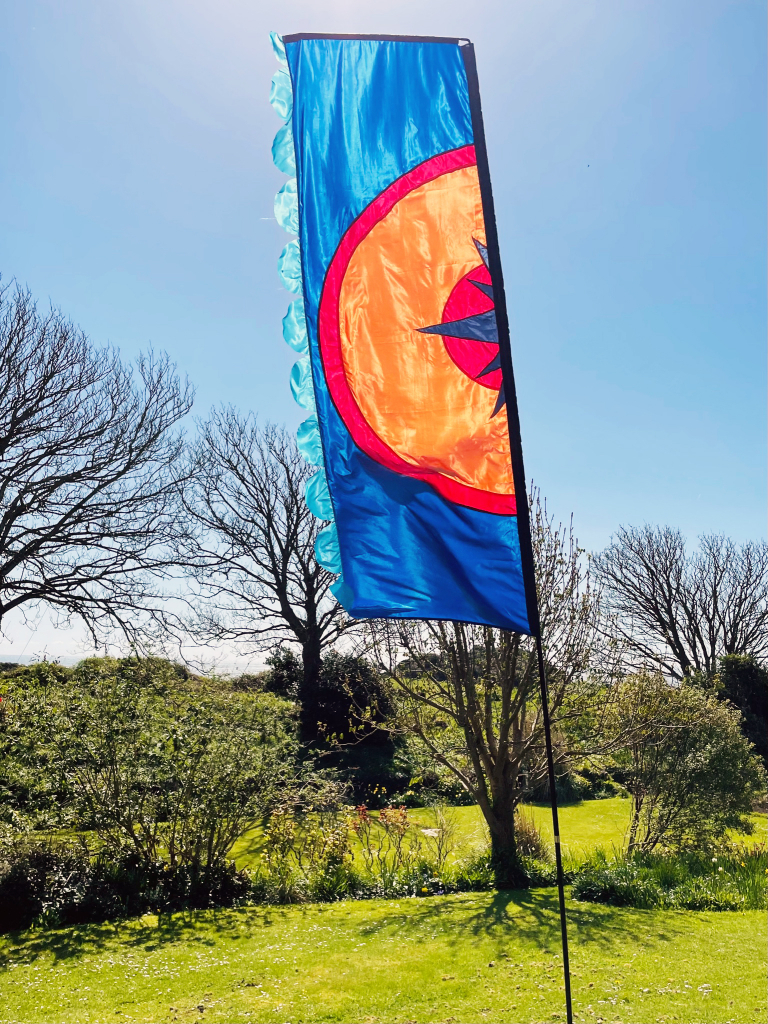 Students at Cowes Enterprise College have been creating a wide range of maritime-themed artwork for the project including drawings, paintings, prints, fabric-work and mixed medium collages. Their work has been displayed in the Quay Arts Centre including an exhibition of large mark-making scrolls in the Clayden Gallery and flag-themed work displayed in the Quay Arts café.
Work has also been displayed in the academy. The Cowes Enterprise College Art team, in collaboration with Liz Cooke and Ian Whitmore from Quay Arts, have installed stained-glass style maritime window artwork.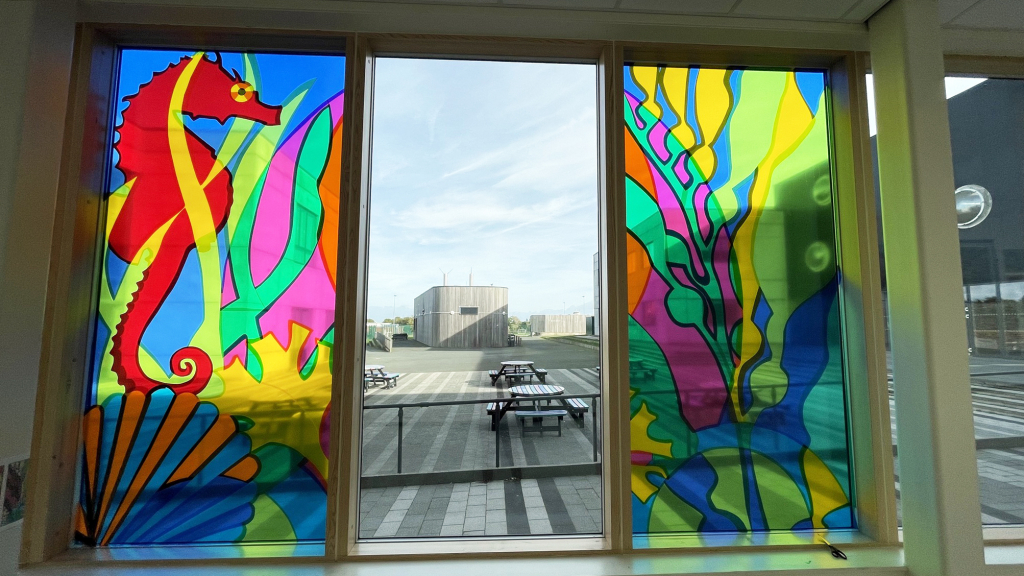 The designs for the flags and windows were created by and voted on by students at Cowes Enterprise College.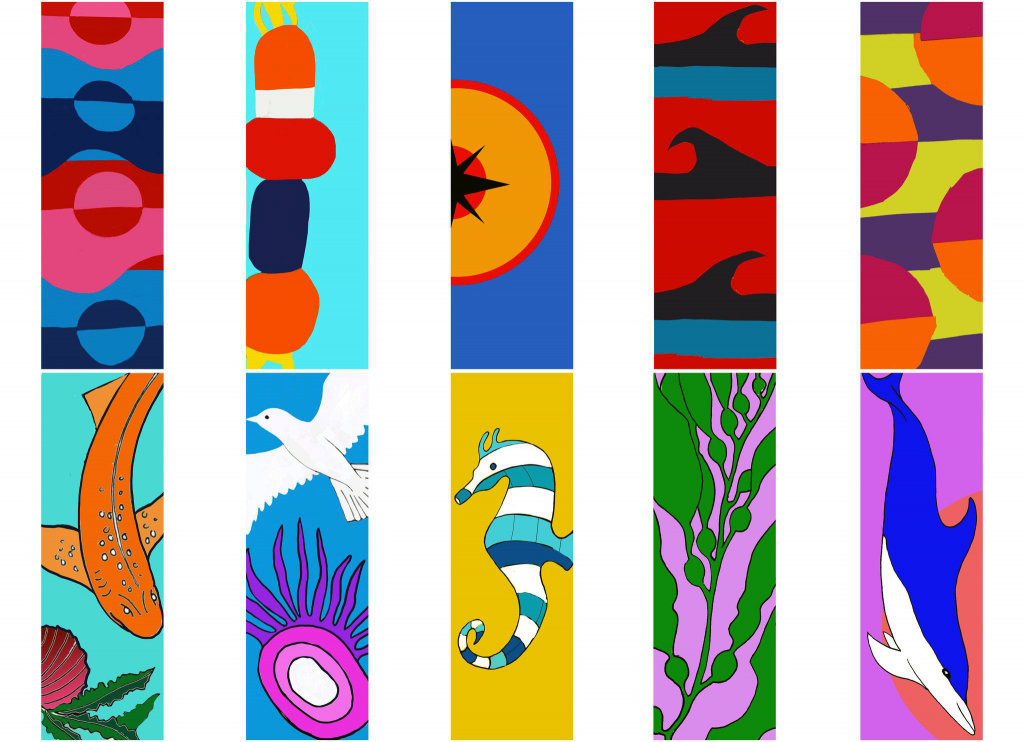 Principal, Rachel Kitley, said:
It is exciting to see the continued progress of the Cowes Enterprise College Creative Biosphere Project. We have been so impressed by the creativity and talent shown by our students and it has been a pleasure to work with a local artist. It is great to be able to link this project to our Maritime Futures curriculum and to bring attention to our unique marine biosphere.