Cowes Enterprise College was delighted to host the Ormiston Academies Trust regional final of 'OAT Bake', a baking competition for Ormiston Academy students and staff across the country.
After winning the first round, students in Year 7 and Year 10 from Cowes Enterprise College went head-to-head with peers from Ormiston Six Villages Academy in Chichester.
These finalists competed to produce a 'fatless sponge' using the whisking technique. For some they chose a Swiss roll whilst others came up with their creative solutions to the brief, set by Mr Dan Woods, Design Technology Lead Practitioner for Ormiston Academies Trust.
Cowes Enterprise College were pleased to welcome local Michelin star chef, Robert Thompson, to judge the bakes. Robert said he was thrilled with the high standard the students worked at in the Cowes Enterprise College catering kitchen.
The quality and professional approach by all students from both of the OAT schools was fantastic and a real credit to the capability all students have.
Principal of Cowes Enterprise College, Rachel Kitley, joined in to talk with the competitors as well as the OAT regional director, Nicola Bull and Jodie Jones, OAT's southern Regional Enrichment and Social Action Coordinator.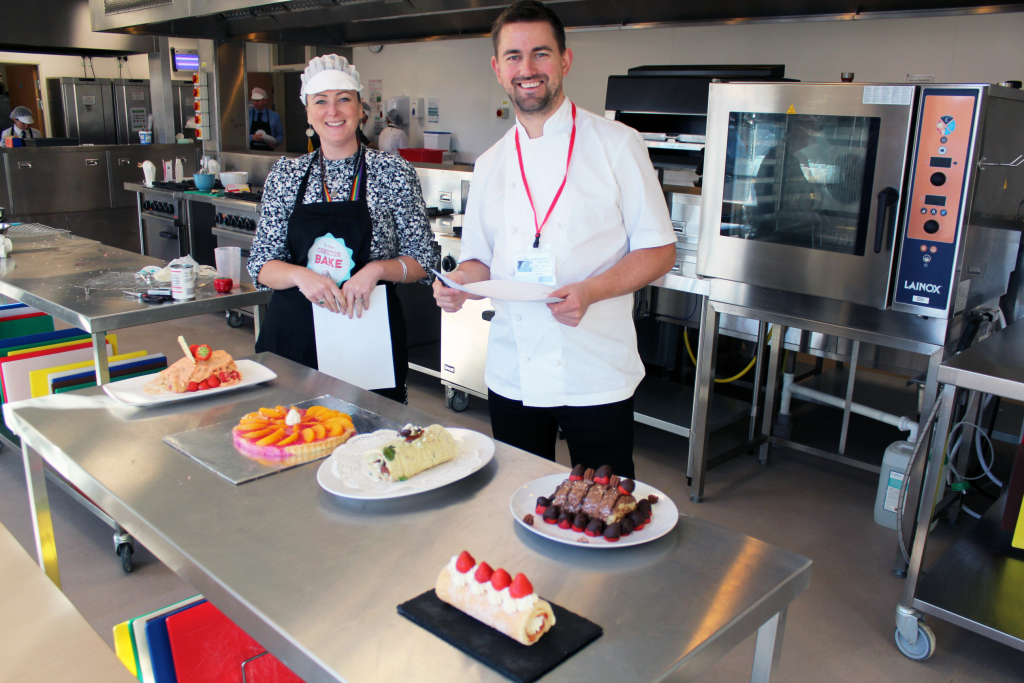 Year 10 Cowes Enterprise College student Manuel was declared winner of the Key Stage 4 competition, and Ormiston Six Villages Academy student Isabelle won the Key Stage 3 section. Manuel and Isabelle will now go through to the OAT Bake finals, with students from Ormiston Academies across the country.
Principal of Cowes Enterprise College, Rachel Kitley, said
It was a pleasure to welcome students from Ormiston Six Villages Academy to the island, and to share our state-of-the-art catering facilities with them. We were so impressed by the incredible talent and hard work of all students taking part in 'OAT Bake' and we wish Manuel and Isabelle the very best of luck for the finals.