A student at Cowes Enterprise College's Sixth form has been named as 'highly commended' by the Royal Geographical Society in their 'Young Geographer of the Year' competition.
Jess Claridge-Law, who is a student in Year 13 at Cowes Enterprise College, was highly commended in the KS5 category for her entry about Nepal with the theme 'Where, how and why?'. Jess produced an ArcGIS Story map and investigated the unique physical landscape of Nepal and its natural hazards, the human characteristics of the country and the complexity of the sustainable exploration of the country. She produced a detailed map to carefully consider the transportation options for her journey from the Isle of Wight to Nepal with a diverse range of travel options that sought to minimise her possible carbon footprint and the ethical considerations of global travel.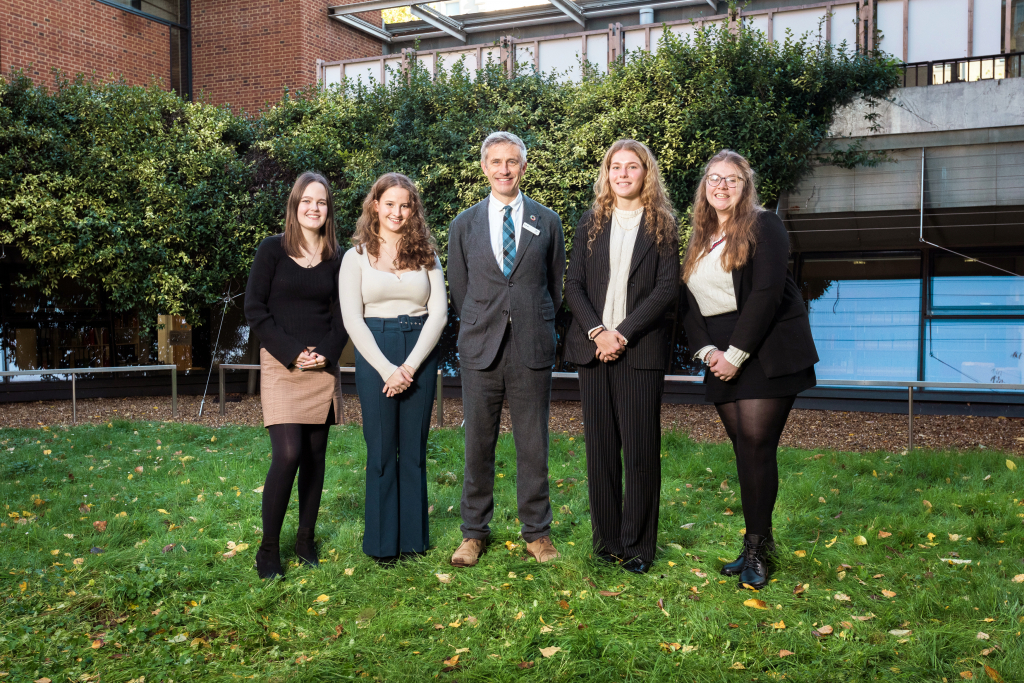 The awards took place at the Royal Geographical Society in London and over 800 students entered with UK and international entries making the final 16 with four finalists in each category: Key Stage 2, Key Stage 3, Key Stage 4 and Key Stage 5. The winners were selected by judges from the Royal Geographical Society including the director Professor Joe Smith and invited to attend the headquarters in London for an awards ceremony.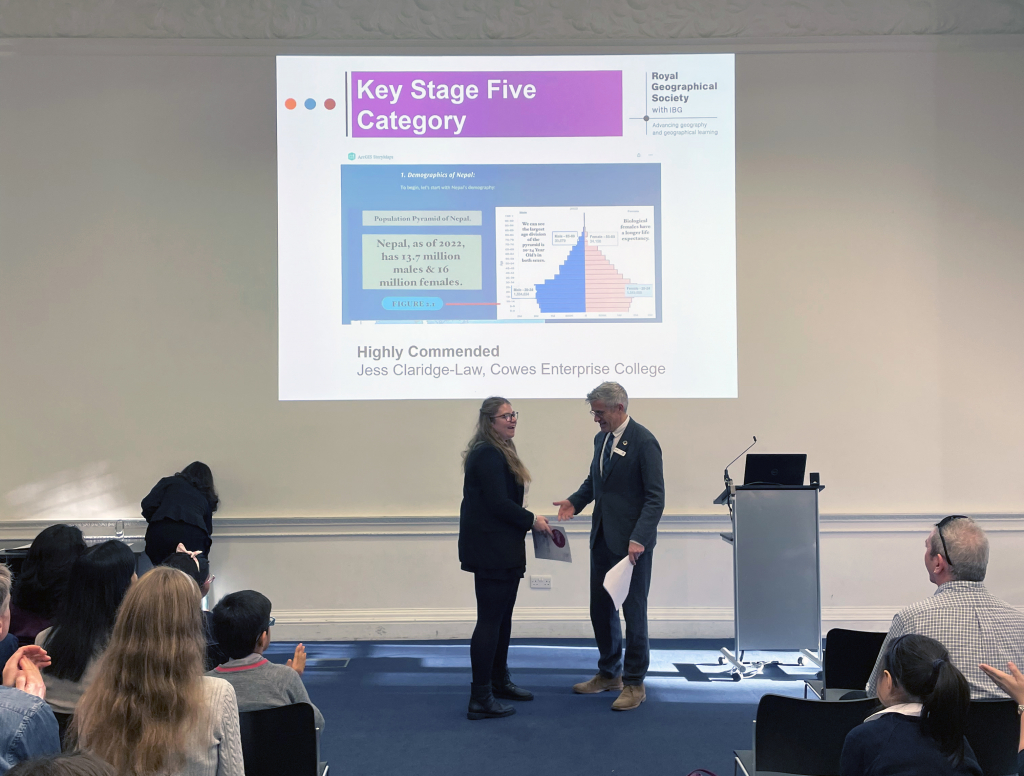 Jess is a unique finalist as this is the second year in a row that she has been highly commended for her entry. She has also been coaching and mentoring other students at Cowes Enterprise College with their entries to this year's competition. Jess, her parents, and Deputy Director of Learning for Geography Mrs Wiltshire were also invited to tour the Royal Geographical Society and visit the archives of rare maps and historic geographical artefacts in the Foyle reading room which was an interesting exhibition to view.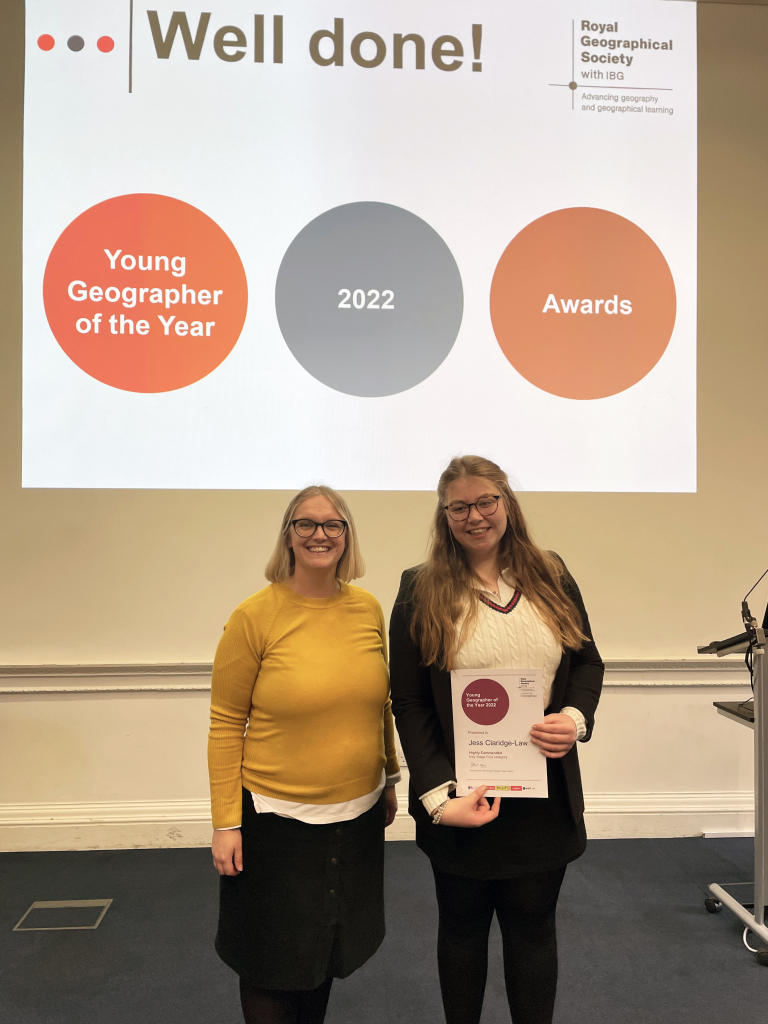 Cowes Enterprise College Principal, Rachel Kitley, said:
"We are so proud of Jess' continued success in the Young Geographer of the Year' competition and so pleased that she is able to share her experience and knowledge with younger students across the academy. This is a fantastic achievement and we look forward to seeing more from Jess in the future."
Professor Joe Smith, Director of the Royal Geographical Society (with IBG), said:
"We were extremely impressed by the overwhelming quality of entries to this year's competition, with hundreds of pupils taking part from across the UK and beyond. We were looking for – and found – original entries showing how sustainability was at the forefront of our entrants' minds when thinking about travel today. Understanding environmental change but also connecting to others whether near or far were consistent themes.

"Geography plays a crucial role in our understanding of place and space, and we're delighted to see so many submissions cleverly reflect how travelling with purpose can enrich our lives and help us to better understand the world by widening our geographical horizons. The standard was exceptionally high, and the work was produced in a thoughtful and knowledgeable way. Congratulations to the winners and all who took part. We know that they all have bright geographical futures ahead."
You can read Jess' 'highly commended' entry here: https://storymaps.arcgis.com/stories/a68b867684e04000b0688197d812106c