The weekend of Friday 1st April to Sunday 3rd April saw our year 10 and 11 students on their Silver Duke of Edinburgh practice expedition. It really was a challenging weekend in terms of weather and navigation but the students were relentless in their ambition to finish and be successful.
On Friday, year 10 students walked from Arreton to St Helen's over Brading Downs. It was a windy day as students reacclimatised themselves to walking with their full kit in their rucksacks. This was a tough introduction back to expeditions and students re-looked at navigation points, contour lines on their maps and routes, and how they had packed their rucksacks during some of the checkpoints. The year 11 students joined after school at the campsite ready to pitch tents and cook their meals. Students completed 9 hours of walking and there was some cookery by torchlight.
On Saturday there was a frosty start with the weather, which quickly turned sunny as the students prepared for the day. Porridge was a very popular breakfast choice and much needed with the overnight weather temperatures. The walk covered Brading, Ryde and Seaview with a lovely hot mid-day meal for one group at Bembridge Windmill. The groups arrived back at an earlier time, so they could put up their tents and cook their meals during daylight, an improvement from day one. Again, the overnight temperatures were in the minus figures so it was a challenge to keep warm and get some rest for day three.
Sunday's breakfast for one group were some very tasty-looking pancakes as well as porridge and hot drinks. The walk covered Brading, Sandown, Lake and Shanklin. There were some early morning route changes due to some paths being closed due to erosion and a car event happening in Sandown. Both group demonstrated excellent navigation skills on this final day and staff could see their skill development as students utilised Ordinance Survey maps to navigate route deviations.
When group B completed their walk, all participants took part in a mindfulness scavenger hunt at Shanklin beach.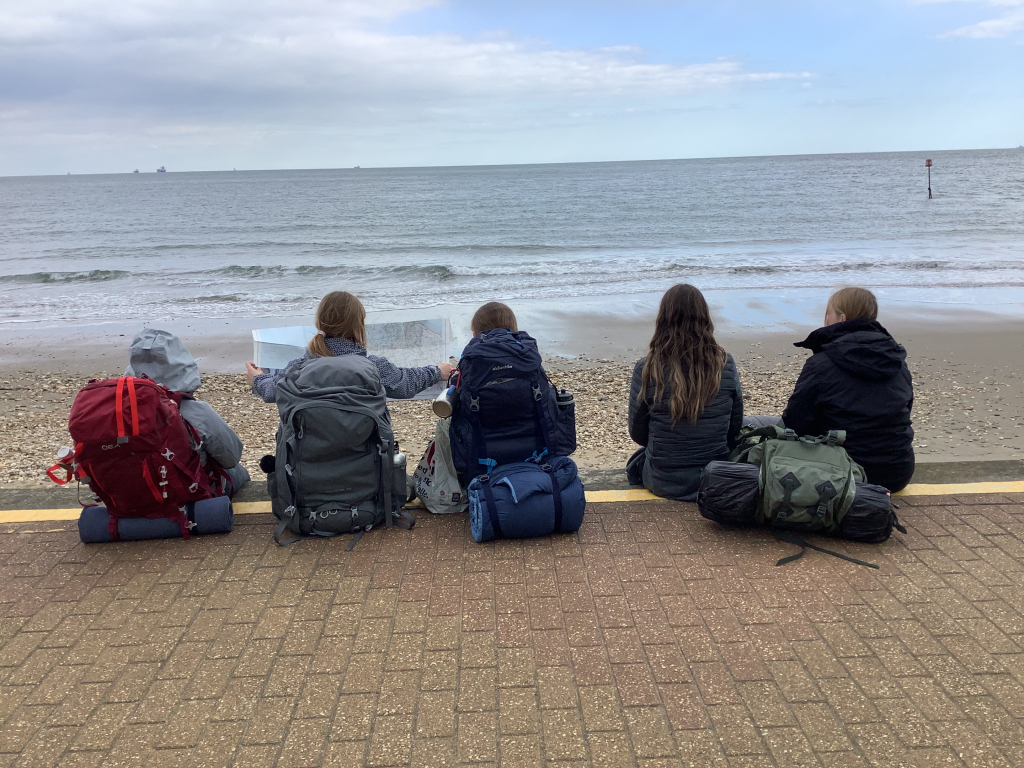 Throughout the weekend the students were very positive, kind and looked after each other. They were great to have out on expedition and everyone is looking forward to their assessed expedition in the New Forest in July.
Miss Gibson, Duke of Edinburgh Award Manager said:
"I can't really put into words how resilient the students were who completed this expedition, they were all truly amazing and inspirational in their attitude and actions. A huge well done to Casper, Christabel, Elena, Henry, Constance, Ellie, Emily, Lewis, Grace and Leah. "
A really great weekend with lovely students, from Mrs Rouse, Miss Gibson and Mr Rayner.