As part of our Year 7 Charter and Eco Council work, students in Year 7 tutor group 7JHG have successfully grown a selection of herbs from seed! They were excited to watch the progress of their plants, which included herbs such as thyme, basil and chives. Students checked on their seeds each morning to ensure they had enough water and sunlight to thrive, and kept an eager eye out for any germination.
Not only does this activity fulfil one of the Year 7 Charter activities, but also contributes towards helping to create an eco-friendly school.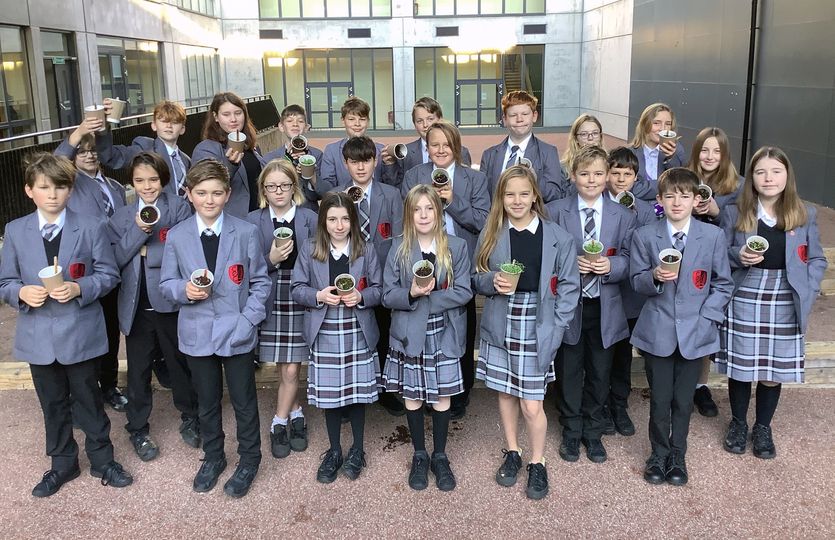 Other charter activities completed by year 7 students include performing to an audience, taking part in a coastal management trip, producing pieces of work for display and the Year 7 reading challenge! We are also looking forward to our upcoming trip to the pantomime to watch a performance of Jack and The Beanstalk.
Cowes Enterprise College is proud to offer an education for life and every child with us benefits from our Cowes Charter. Our informal curriculum makes a measurable contribution to all aspects of our whole student: cultural capital, knowledge, skills and life skills, social and emotional development and breadth of experience.