Following their incredible success in the regional round of OAT STEMFest 2021, we are so excited that year 8 students Katherine and Riley are key stage 3 national winners!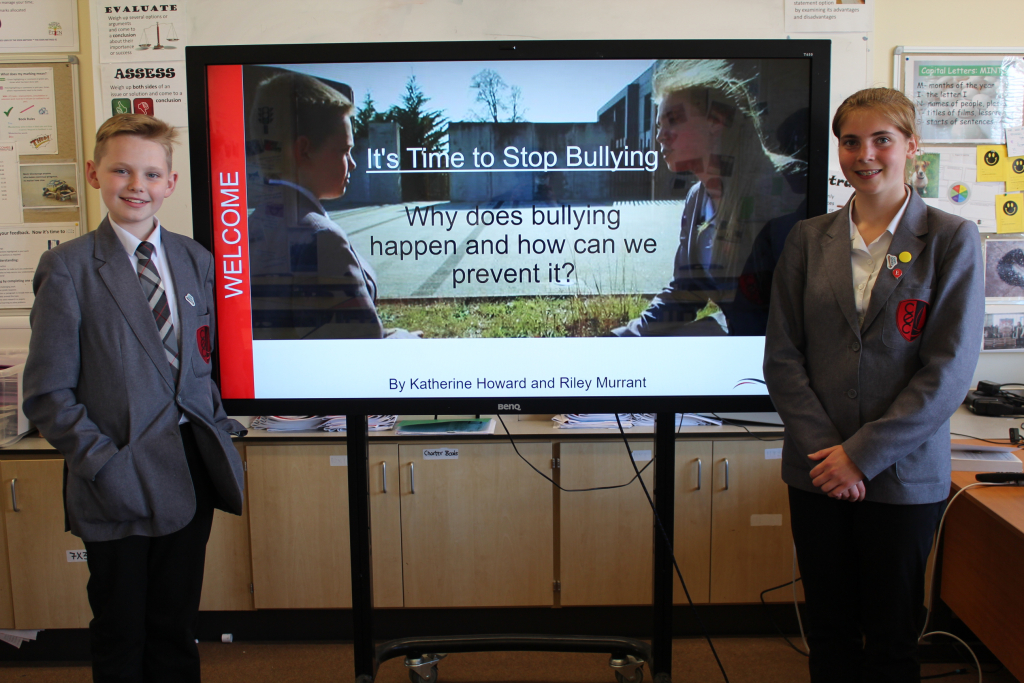 We are proud beyond words of this amazing achievement, and have been so impressed with the hard work, dedication, passion and teamwork that Riley and Katherine have demonstrated while undertaking their social action project 'It's Time to Stop Bullying'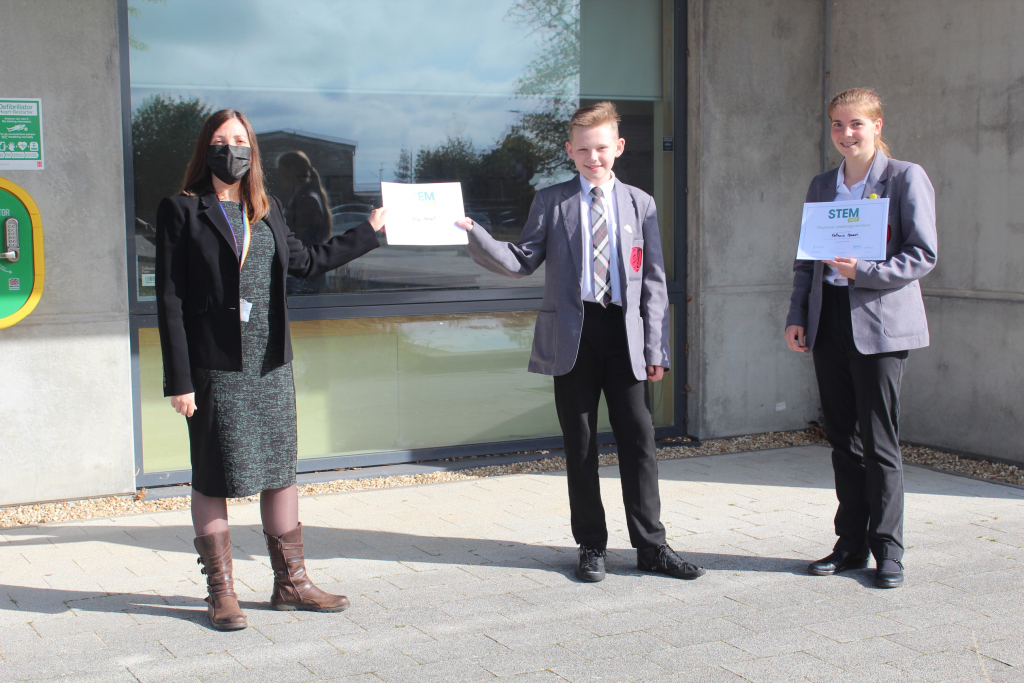 STEMFest is a virtual competition between all of the academies in the Ormiston Academies Trust (OAT) family based in STEM – science, technology, engineering and maths. The competition provides pupils with the opportunity to develop skills in many areas such as communication, analytical thinking and teamwork. The theme for this year was 'social action' and finding solutions to problems that affect society.
Throughout the STEMFest competition Katherine and Riley have been supported by Miss Padden (science) and Mr Green (technology) and have linked their project in with their work as Cowes Enterprise College anti-bullying ambassadors.
"STEMfest provides students with a real project that enables development of skills across multiple subjects - thematic learning. It was a fantastic way to work alongside student leaders for the future as they grow and develop these underpinning skills."

Mr Green, Head of Design Technology
"It has been an amazing opportunity to work with two of our year 8 students, Katherine and Riley, on a project to find a solution to a social action issue using STEM. Their diligence and commitment has inspired me as well as the rest of the staff and students at Cowes Enterprise College. I have thoroughly enjoyed the experience and I look forward to continuing to work with our students on other projects which make use of STEM, supporting students to build transferable skills they can use now and when they leave the academy."

Miss Padden, teacher of science
The regional rounds saw Katherine and Riley develop a short film to launch their project, having written a script and starring themselves in the film, which unpicked what bullying is from a young person's perspective, and presenting some solutions. For the national finals, they progressed in the planning, development and implementation of their project and undertook work to start a dedicated page on the Cowes Enterprise College website for students to access help, advice and information on bullying. They also took over the @CowesEnterprise student-led Instagram page to spread awareness and to celebrate Mental Health Awareness Week.
In recognition of their brilliant work, Riley and Katherine have been awarded with a trophy, vouchers, and a prize fund for the formation of a Cowes Enterprise College STEM club.
We are looking forward to sharing more information on the STEM club and on Katherine and Riley's project soon.